In competitive business world the prosperity of a business lies closely with innovation and technological development. Universities are knowledge hubs which has capacity to conduct leading-edge scientific research at multidisciplinary scale. Therefore, collaborations with universities are worth investing for the expansion of the business as well as economic development of the country.
CAMR at the University of Sri Jayewardenepura is fully equipped with modern instrumental facilities and academic expertise. The center provides an excellent platform for local and foreign industries to collaborate with our academic staff to venture new product formulations or find solutions to existing industrial problems.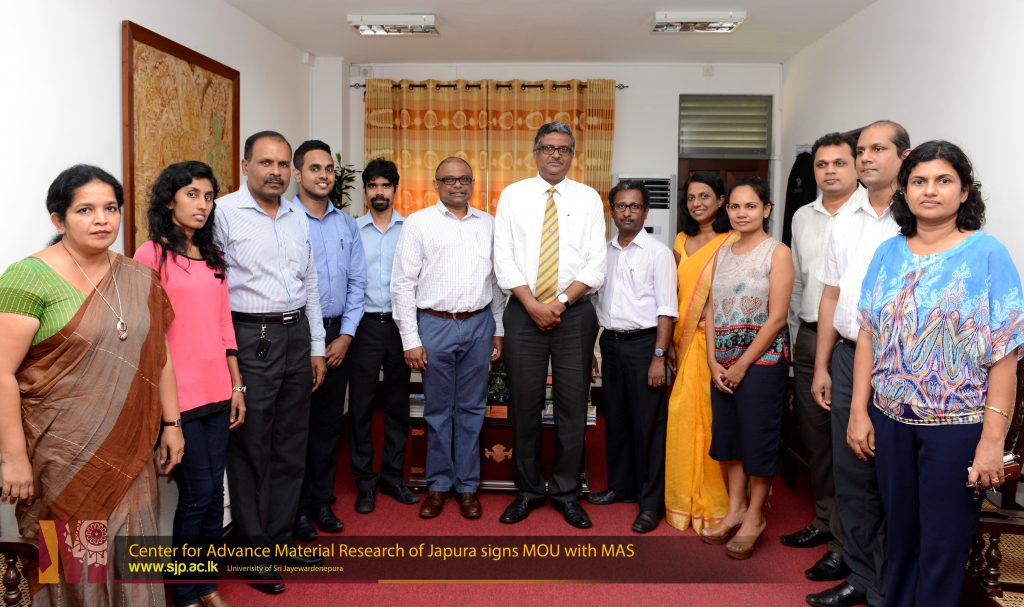 The Center for Advance Material Research of the University of Sri Jayewardenepura, a MOU was signed last Wednesday, 15th March 2017 at the university premises with MAS Holdings (Pvt.) Ltd. The agreement is to provide a value addition for the company's waste material and it is to be conducted under three phases of research. The Vice Chancellor of the university, Prof. Sampath Amaratunge as well as the Heads of Finance, Engineering and Sustainable Management at MAS Holdings participated at this ceremony.
Most recently, Midas (Pvt). Ltd signed a MOU with CAMR for their product development. The expertise at CAMR offered analysis of the problem with a multidisciplinary approach which satisfied the individual needs of the company.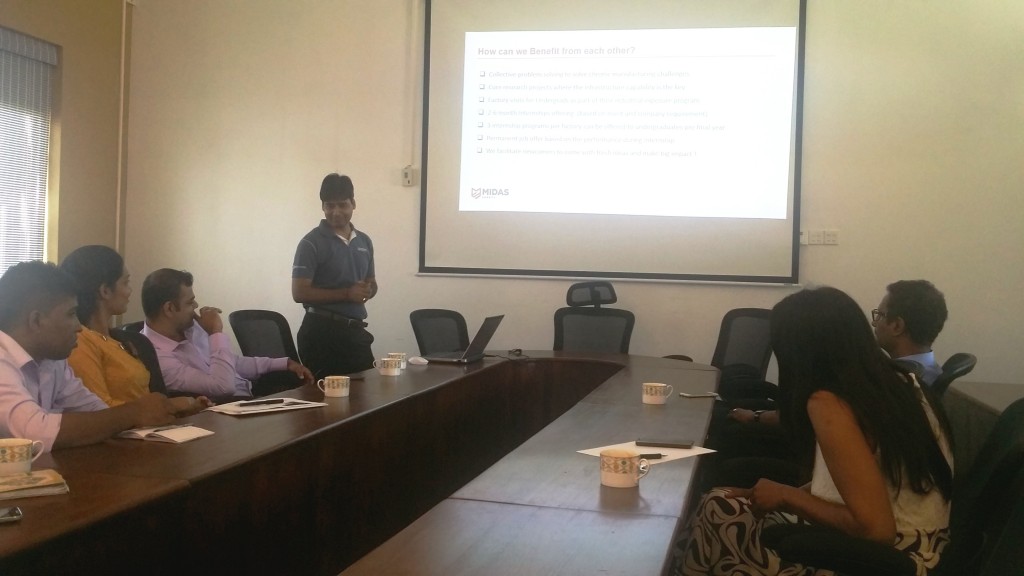 We invite industries to come forward and establish research partnerships with AMRC to develop a new culture of research which support industry needs.