A MOU signed between the University MRK Associates (Pvt) Ltd on 13th September 2018. The project was to develop a biodegradable packaging material. CAMR initiated a collaboration with Anunine Holdings (Pvt) Ltd on the defluorination and removal of water hardness using a low-cost sachet type water filler based on activated carbon derived from waste coconut coir.
The Center for Advanced Material Research at the University of Sri Jayewardenepura, a MOU signed on 15th March 2017 at the university premises with MAS holdings (Pvt) Ltd. The agreement was signed to provide a value addition for the company's waste material and the project was conducted under three phases. Prof. Sampath Amarathunga and the Head of Finance, Engineering and Sustainable Management at MAS holdings participated at this ceremony.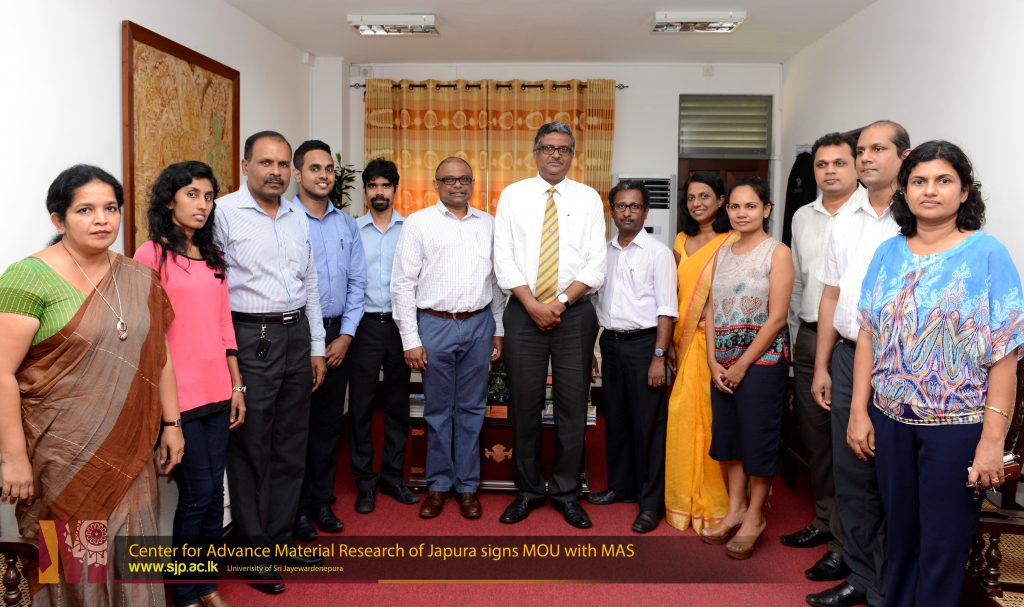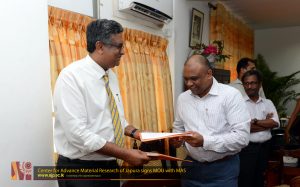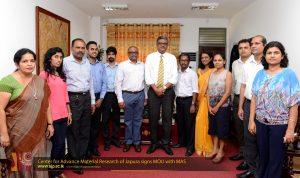 Midas (Pvt) Ltd signed a MOU with CAMR for their product development. The expertise at CAMR provided an overview of the problem with a multidisciplinary approach that addressed the individual needs of the industry.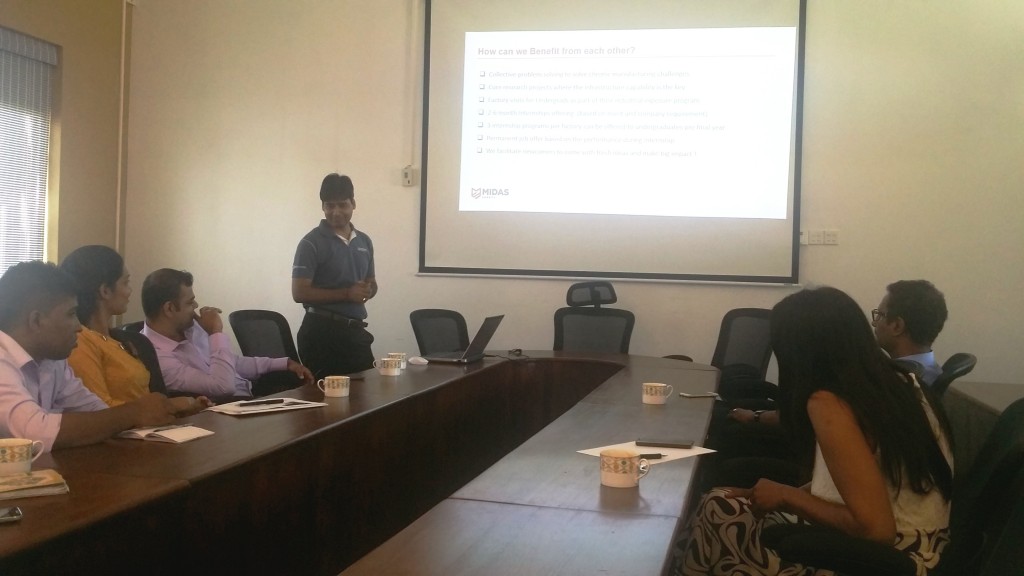 We encourage industries to come forward and create research collaborations with CAMR to develop a new research culture that supports the needs of the industry.