About SLAAS
Founded in 1944, the Sri Lanka Association for the Advancement of Science (SLAAS) is the premier organization of scientists in Sri Lanka. At present, SLAAS has a membership that numbers over five thousand, representing all disciplines of science.
Section A       Medical, Dental and Veterinary Sciences
Section B       Agriculture and Forestry
Section C       Engineering, Architecture and Surveying
Section D       Life and Earth Sciences
Section E1     Physical Sciences
Section E2     Chemical Sciences
Section E3     Computer Sciences
Section F       Social Sciences
About the 71st Annual Sessions of SLAAS
The SLAAS Annual Sessions is the largest public showcase of science in Sri Lanka. Eminent scientists and industrialist will make presentations at this year's Theme Seminar. Members from all disciplines of science will present their findings at the Annual Sessions. A trade and science exhibition, apart from the Night Observation Camp, has been organized. Please join us for the public lectures, panel discussion as well as to encourage young school children who will participate at the School Inventors' Exhibition.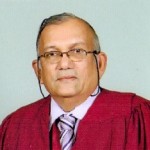 Message from the General President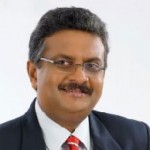 Message from the Vice-Chancellor