Experience Sharing Session – 2022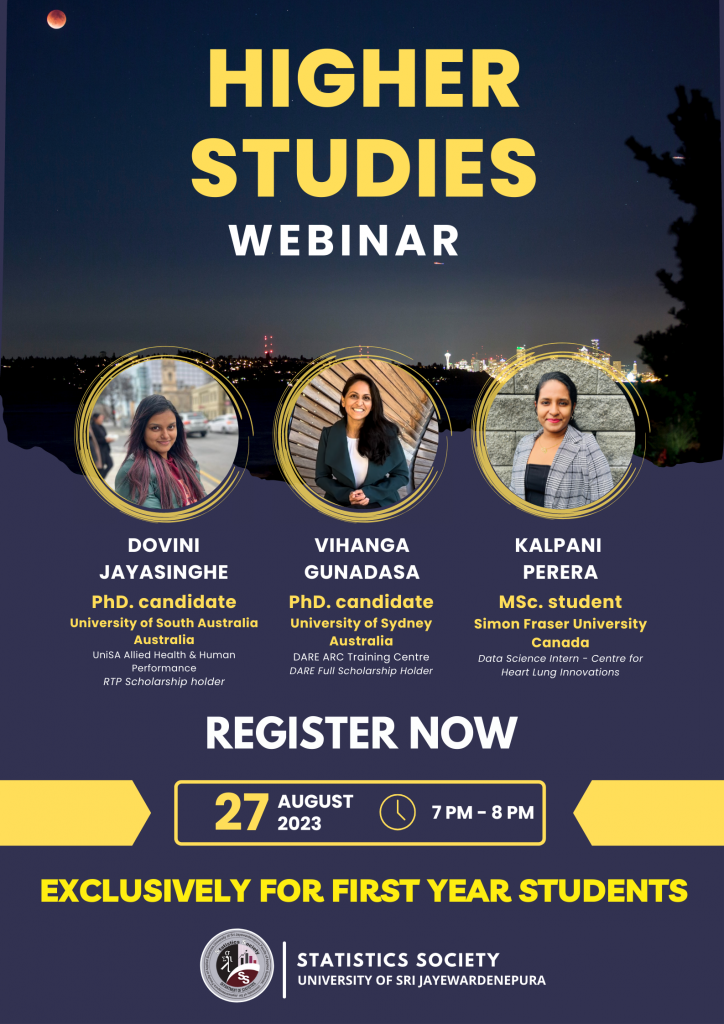 Lay the foundation to your higher studies journey by educating yourself on the pathway ahead of you!
Let's get to know the initial steps to higher studies from our own Alumni members who are currently studying at world-renowned universities.
Join with them as they take you through their undergraduate journey and guide you to acquire the dream of higher studies.
Especially crafted for the first year undergraduates of the Faculty of Applied Sciences!
Chase your success, opportunities are waiting for you!!
Date  : 27th August, 2022
Time : 7PM onwards
Via : Zoom
Register soon! https://forms.gle/THg9W5ed3SFHDQwVA
Organized by:
Statistics Society of University of Sri Jayewardenepura
Keep in touch with us at; Facebook | LinkedIn