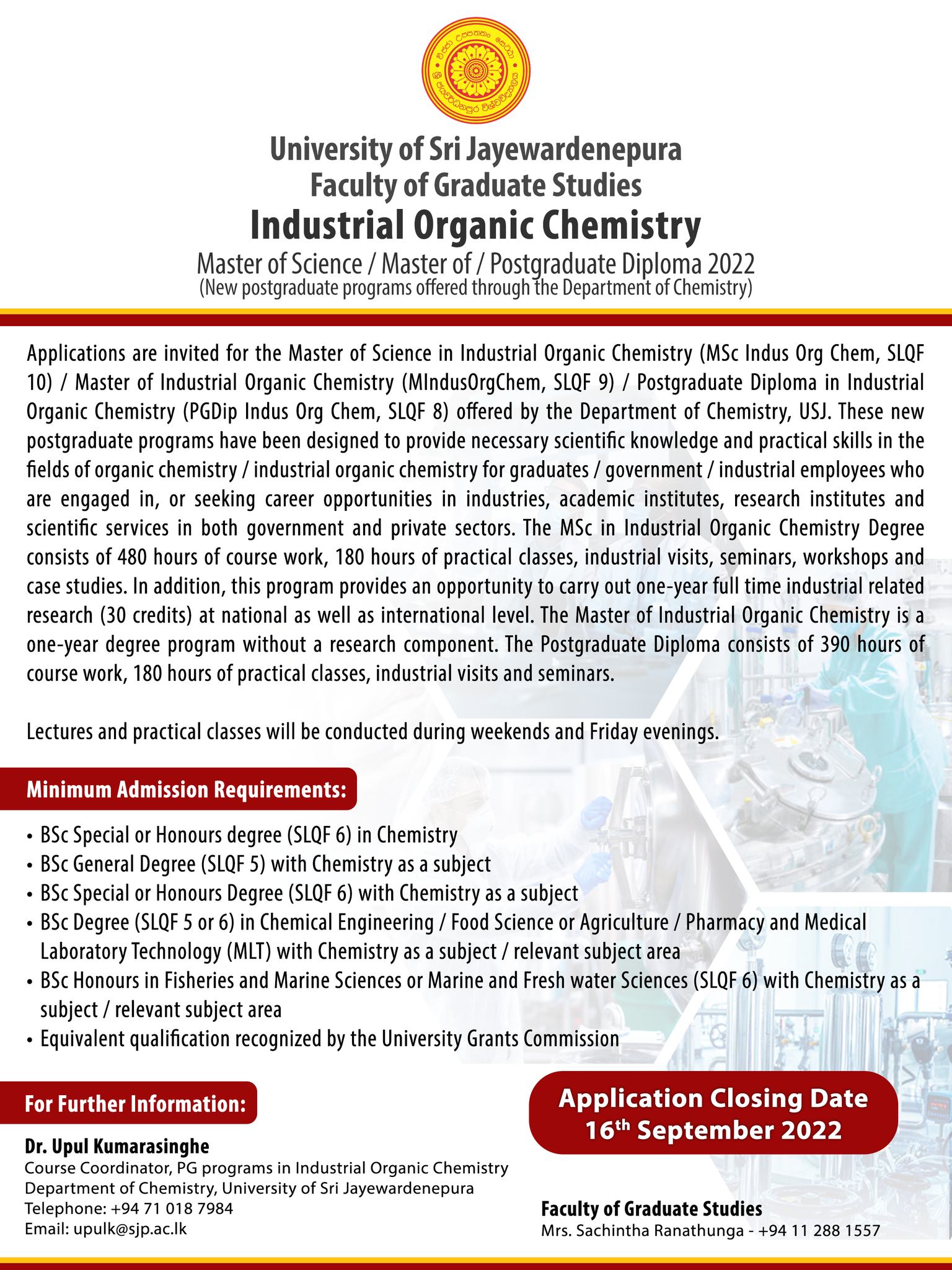 It is rightly said that 'speech is power: speech is to persuade' since the Chemistry debaters of USJ have recently proved this at the Inter-University Chemistry Debate Competitions 2022 held on the 12th of February 2022. The Inter-University Chemistry Debate Competition is an annual competition organized by the College of Chemical Sciences, and undergraduates from different state universities in the island take part in the competition.
Under the guidance of Prof. Theshini Perera, the USJ debaters began preparations with the division of members into 5 teams to face the battles against the College of Chemical Sciences, University of Jaffna, Peradeniya, Ruhuna and the South-Eastern University of Sri Lanka. The team comprised of 7 members who were Manesha Fernando (captain), Buddhi Lekamwasam, Sandali Wijerathna, Shermi Maleesha, Govini Perera, Hirusha Liyanage and Dimithri Weerasekara. The captains for the five battles were Buddhi Lekamwasam, Sandali Wijerathna, Manesha Fernando and Govini Perera.
During the recent 51st Annual Sessions of the College of Chemical Sciences, held on the 22nd of June, 2022 at the Sri Lanka Foundation Institute, the team received its cash prize from the chief guest, Mr. Asoka Hettigoda, Managing Director of Siddhalepa. The team extends its heartfelt gratitude to Prof. Champa Jayaweera, Head of the Department of Chemistry and special thanks to Prof. Nilwala Kottegoda, former Head of the Department and Prof. S.D.M Chinthaka, who assisted the team greatly in preparations. Last but not least, our humblest gratitude to Prof. Theshini Perera, professor in charge of the chemistry debate team, for being a great pillar of support and source of strength right from the start of the debate team preparations.