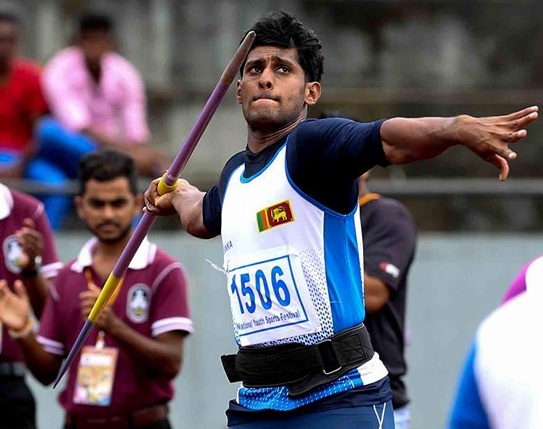 Sumedha Ranasinghe, athlete from Faculty of Applied Sciences, University of Sri Jayewardenepura representing Sri Lankan Olympic Team, achieved a 71.93m throw at the Men's javelin throw qualifications in the Rio olympics 2016. He missed the chance to take part in the final as 80m was the qualifying point. (19th August 2016)
The athlete was ranked 36 in the event. Sumedha showcased an admirable effort.
Sumedha is a final year undergraduate in sports science and management from the University of Sri Jayewardenepura.
He had stormed in to Sri Lanka athletics only a few years ago with a gold medal in Thai Open championship. Since then, he has progressed to take the Sri Lanka national record to his credit and a silver medal at the last South Asian Games in India early this year.
"I have made a lot of sacrifices in this journey. It is not easy to progress in both sports and studies hand in hand. I want to prove a point that sportsmen should also be educated and gain professional qualifications to secure their future. Making to the Olympics, facing all those challenges is no easy task. Now that I have made to the Olympics, I want to make the best use of it," said Ranasinghe who became the first ever Sri Lankan hurdler to gain Olympic qualifying standards.