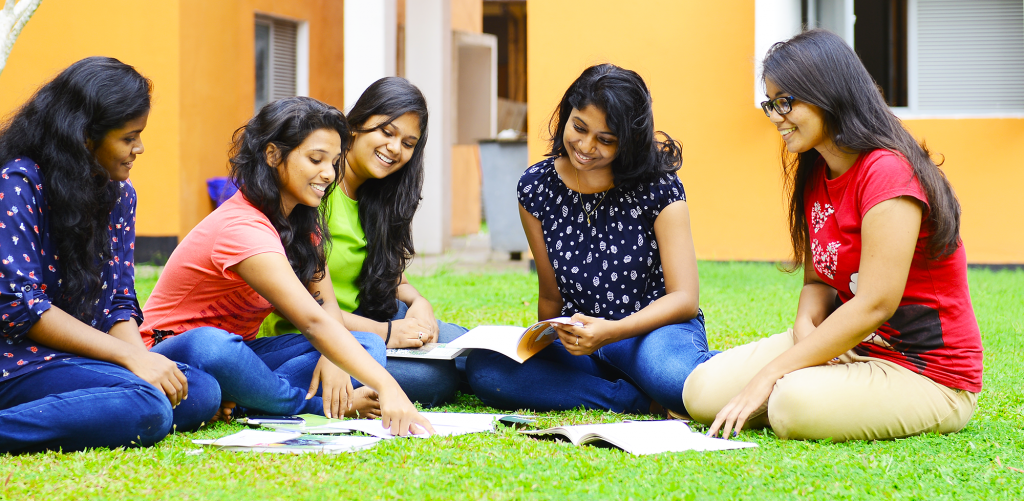 The Orientation Program is scheduled to be commenced on 
Tuesday 21st November

 of 2017
and the academic work starts
from 

11th December 2017

. 
This program is
compulsory
for the all registered students and they should be seated in the Bandaranayaka Hall, University of Sri Jayewardenepura 
before 

08.30 a.m.

 on 

21st November 2017 
 for the Welcome Ceremony.
Please wear white shirts / white blouses (Dress code is smart casual) for the Welcome ceremony on 21st November 2017.
For further details : Please contact Assistant Registrar / Faculty of Applied Sciences during office hours contact No. 0112-758401/0112758399
---
1st Day (21.11.2017- Tuesday)
9.00am-10.00am
Welcome Ceremony
10.00am-10.30am
Refreshments
10.30am-11.30pm
Introduction to Orientation programme & Study programme
11.30am-12.30pm
Speech By Mr. Neville De Silva
12.30pm-1.30pm
Lunch
1.30pm-2.30pm
Address by DR/Welfare
2.30pm-4.00pm
University visit / Library visit
2nd Day (22.11.2017- Wednesday)
8.00am-8.45am
Departmental Visits (CHE/MAT/ZOO/PHY)
9.00am-9.45am
Departmental Visits (CHE/MAT/ZOO/PHY)
10.00am-10.45am
Departmental Visits (CHE/MAT/ZOO/PHY)
11.00am-11.45am
Departmental Visits (CHE/MAT/ZOO/PHY)
12.00noon-12.45pm
Departmental Visits Sport Science and Food Science
1.00pm-1.45pm
Lunch
1.45pm-2.30pm
Departmental Visits (STA/CSC/BOT/FES)
2.45pm-3.30pm
Departmental Visits (STA/CSC/BOT/FES)
3.45pm-4.30pm
Departmental Visits (STA/CSC/BOT/FES)
4.45pm-5.30pm
Departmental Visits (STA/CSC/BOT/FES)
3rd Day(23.11.2017-Thursday)
10.00am-11.00am
Speech by Prof.Saman Chandra Ranasinghe
10.00am-11.00am
Introduction to English Programme
11.00am-12.00am
How to select Subject Combinations
12.00noon-1.00pm
Lunch
1.00pm-3.00pm
Address by Chief Medical Officer
3.00pm-3.30pm
Refreshments
3.30pm-4.30pm
Address by University Proctor
4.30pm-5.30pm
Street Drama
4th Day (24.11.2017- Friday)
9.00am-10.00am
Address by Director/Career Guidance Unit
10.30am-12.30pm
English Programme
12.30pm-1.30pm
Lunch
1.30pm-3.30pm
English Programme
3.30pm-4.00pm
Refreshments
4.30pm-6.00pm
Musical programme by "Api Machan"
5th Day (27.11.2017- Monday)
09.30am-12.30pm
English Programme
12.30pm-1.30pm
Lunch
1.30pm-3.30pm
English Programme
3.30pm-4.00pm
Refreshments
4.30pm-6.00pm
Musical Programme by University Official Musical Association
6th Day(28.11.2017-Tuesday)
8.00am-12.00 noon
English Programme
12.00noon-1.00pm
Lunch
1.00pm-3.00pm
Speech by Dr P.N. Meegaswatte
3.00pm-3.30pm
Refreshments
3.30pm-6.00pm
Musical Programme by Theekshana Anuradha
7th Day (29.11.2017- Wednesday)
9.00am-10.00am
Address by Director/Physical Education
10.30am-12.30pm
English Programme
12.30pm-1.30pm
Lunch
1.30pm-3.30pm
English Programme
3.30pm-4.00pm
Refreshments
4.00pm-6.00pm
"Gee Padura" Musical Programme
8th Day (30.11.2017- Thursday)
8.30am-10.00am
Speech by Dr. Praneeth Abeysundara
10.30am-12.30pm
English Programme
12.30pm-1.30pm
Lunch
1.30pm-3.30pm
English Programme
3.30pm-4.00pm
Refreshments
4.00pm-6.00pm
"Bodhi Poojawa"
9th Day (04.12.2017- Monday)
8.30am-10.00am
Alumni Speech By Dr. Jayantha Wattevidanage
10.30am-12.30pm
English Programme
12.30pm-1.30pm
Lunch
1.30pm-3.30pm
English Programme
3.30pm-4.00pm
Refreshments
4.00pm-6.00pm
"Kandula" Programme by Brother Charles
10th Day(05.12.2017- Tuesday)
8.00am-12.00 noon
English Programme
12.00noon-1.00pm
Lunch
1.00pm-5.00pm
Learning at the University /Mentoring Programme / Sports Events
11th Day(06.12.2017- Wednesday)
8.00am-12.00 noon
English Programme
12.00noon-1.00pm
Lunch
1.00pm-5.00pm
Learning at the University /Mentoring Programme / Sports Events
12th Day (07.12.2017- Thursday)
9.00am-10.00am
Speech by Dr. Ajith Kolonne – "Positive Thinking"
10.30am-12.30pm
English Programme
12.30pm-1.30pm
Lunch
1.30pm-3.30pm
English Programme
3.30pm-4.00pm
Refreshments
4.00pm-6.00pm
Senior Students Performance "Sathsara Dahena."
13th Day(08.12.2017- Friday)
8.00am-12.00 noon
English Placement Test
12.00noon-1.00pm
Lunch
1.00pm-5.00pm
Talent Show
Prof. Sudantha Liyanage
Dean / Faculty of Applied Science