1 Introduction
Ever increasing urbanization and population growth is leading to drastic changes in the landscape of human settlement, which in turn pose significant threats to the environment. The degradation of the forests and natural resources as a consequence of anthropogenic activities heighten the demand for the professionals who excel knowledge in mitigation, adaptation and regulation of these environmental impacts. The M.Sc./Post Graduate Diploma in Forestry and Environmental Management offered by Department of Forestry and Environmental Science of the University of Sri Jayewardenepura is specifically designed to equip the graduates with the necessary knowledge and skills required to deal with the current challenges in forestry and environment sectors, by providing solutions through ecologically, economically and socially sustainable forest and natural resource management.
This M.Sc./Post Graduate Diploma in Forestry and Environmental Management is a multidisciplinary course that focuses on four core modules, viz., Fundamentals of Forestry and Environmental Science, Forestry and Biodiversity, Natural Resource Management and Environmental Management. Each of these modules comprise with a wide variety of course units that will widen the knowledge of the students in various aspects of the Forestry and Environmental Management.
2 Course Objectives
The objective of M.Sc. program in Forestry and Environmental Management is to produce professionals with outstanding scientific knowledge, transferrable skills in the field and practical scenarios, technical skills and strong stewardship and ethics needed to sustainably manage forests and natural resources. In addition to these key objectives, the program also focuses on equipping the graduates with sound methodological and interdisciplinary competences to meet the future demands in the field of forestry and environmental science.
3 Intended Learning Outcomes
The course has been designed to produce skilled professionals by providing hands on experience through a combination of classroom-based activities, field excursions, laboratory sessions, individual and group works, assignments and a series of seminars presentations. After the successful completion of this course, students will be able to,
Perform forest and biodiversity conservation assessments to understand the structure, function and to predict future changes of ecosystems.
Manage forest resource for commercial aspects in sustainable manner.
Manage to protect and restore watersheds from damages caused by deforestation, erosion, floods, sediment and sand and gem mining.
Plan to conserve riverine and coastal ecosystems, land resources and solve related problems on watershed basis.
Conduct satellite image analysis and GIS based mapping to assess and interpret complex environmental problems.
Communicate the impacts of various projects on bio-geophysical environment through Environmental Impact Assessment and provide alternatives to minimize the impacts.
Undertake assessments and identify legal, social, economic, and technological measures, which help in managing the environmental pollution through sustainable solid waste management, wastewater treatment and air pollution control.
Explain the concepts and the key elements of industrial ecology, material and energy flow analysis, cleaner production and application of green technologies to maintain the sustainability of industrial processes.
Conduct cost benefit analysis and economic valuation for the management of forests and natural resources.
Identify local and international tools, frameworks, policies and conventions on mainstreaming Disaster Risk Reduction and climate change mitigation and adaptation.
Formulate, implement, test and analyse environmental models to describe complex environmental systems and to provide solutions through a systematic assessment, for the prevailing environmental issues.
4 Careers and Employability
M.Sc. Graduates in Forestry and Environmental Management secure employment in relevant public and private sector organisations, NGOs and academic institutions. Some of the common career avenues are; positions in the United Nations agencies such as UNEP, UNESCO, UNFCC and other environment related secretariats and agencies, sustainability sector in multinational and international enterprises, forestry and environment related units in State Ministries, Central Environmental Authority, Urban Development Authority and other related institutions/ organizations etc.. The M.Sc. program is also train the students who wish to continue higher studies by post-graduate research, in the fields of ecology, forestry, environmental sciences and natural resource management.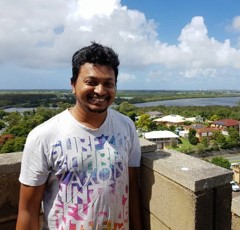 Dr. Subhash Hathurusinghe
Senior Infrastructure Planning Engineer for the City of Gold Coast, Australia
"M.Sc in Forestry and Environmental Management offered by the Department of Forestry and Environmental Sciences via the faculty of applied science, University of Sri Jayewardenapura is a unique interdisciplinary postgraduate program which has designed to enrich the knowledge spectrum of the learner while also providing real world industrial knowledge and problem solving skills. A couple of years back I had a wonderful opportunity to pursue this program that featured respected academics and subject matter experts in the industry. The curriculum which has been carefully crafted by the founders and successors to help the student to apply the core learnings and practical guidelines readily in the successive careers.
In my case, it helped me to adapt to a totally new discipline Chemical Engineering. I completed my PhD in Chemical Engineering in 2012 with outstanding thesis award and developed Australian Patents while undertaking the research. Currently I am working as a Senior Infrastructure Planning Engineer for the City of Gold Coast Australia. I am greatly indebted to my M.Sc. in Forestry for my career success. One other thing I must mention here, there was not a single dull moment in the program, and it was truly an enjoyable learning experience. If I get a chance I am most certain to do it again."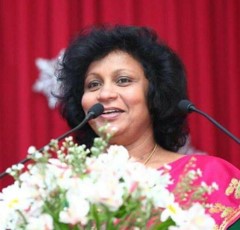 Ms. Chulangani Perera,
The Director General, Vocational Training Authority of Sri Lanka
"My experiences and knowledge at the Department of Forestry and Environmental Sciences, USJP as a postgraduate student has been invaluable!  The program was both challenging and supportive. I met many local and foreign professional figures and I was able to work with them. I have really enjoyed the broad range of modules within my program and they have enabled me to gain an insight into the different areas of the field.
The interactive and practical element of the lectures have been inspiring and helped to develop my communication and critical thinking. I've gained lot of experience and skills that are transferrable to any carrier. Making the choice to work full-time and go to the program part-time was a hard one for me, but I can honestly say that I am glad I did it! The support and the courage from the staff had been immense.
I feel truly blessed to have experienced my time at DFES and opened pathway for where I am at present."
5 Course Facilitators
This M.Sc./Postgraduate Diploma course is delivered in collaboration with the academic staff of the University of Sri Jayewardenepura and highly specialized visiting staff from other state universities, government and private sector institutions. The course facilitators are well established in the field with several linkages to both government and private sector organizations for Environment, Forestry, Wildlife, Land use, Irrigation, resource management and related sectors.
6 Entry Requirements
Candidates must fulfil one of the following criteria to be eligible to follow the course.
Sc Degree in Forestry or Environmental Science, Biological Science or Physical Science, Environmental Science, Geography or Geology, Agriculture, Civil or Chemical Engineering.
Four year degree in Management, Social Science, Economics, with at least 5 years' experience in the field of Natural Resources and Environmental Management.
Any other special qualification equivalent to a degree recognized by the University Grant Commission or considered appropriate by the University Senate, with at least 7 years of experience in the field of Natural Resources and Environmental Management.
7 Method of Selection
Applications are called through a paper advertisement and the candidates who fulfill the above qualifications are called for an interview. Candidates will be selected on the basis of academic merit and relevance of the course to the candidates' career.
8 Course Fee
M.Sc    .           LKR 200,000.00
PGDip             LKR 150,000.00
The course fee can be paid in two installments.
Rs. 100,000.00 should be paid for the M.Sc. Degree at the registration and the balance should be paid within the first 12 month period. Rs. 75,000.00 should be paid for the Postgraduate Diploma at the registration and the balance should be paid within the first 6 months.
If a candidate who initially register for the PGDip later decides to upgrade to the M.Sc. Degree, he/she is required to pay additional Rs 125, 000.00 at the end of the first year.
However, the above course fees can be subjected to change.
Refunding of the course fee
No refunding will be made except the refundable fees such as library deposits and science deposit, unless the registration is withdrawn before the commencement of course.
9 Course Structure
M.Sc. in Forestry and Environment Management is a full time two-year course consisting of four semesters. Post Graduate Diploma consists of one year course with two semesters. Each semester consists of 15 weeks. Lectures are conducted on Fridays and Saturdays from 8 am-6 pm.
The course consists of
Core course (lectures including practicals, field classes, seminars etc.)
Assignments (case study, management plan and seminar presentations)
Research project
The credit values allocated for each component of the course are as follows.
| | | |
| --- | --- | --- |
|   | Postgraduate Diploma | MSc |
| Core Course | 27 Credits | 38 Credits |
| Assignments | 8 Credits | 7 Credits |
| Research Project | | 15 Credits |
| Total Credits | 35 | 60 |
The coursework component of both M.Sc. and PGDip programs consists of an integrated series of lectures selected of 4 modules associated with tutorials, assignments, presentations, practicals, and field classes. During the first year, both MSc and PGDip students follow a common program that provides fundamental knowledge on resource management. During the second year, M.Sc. candidates follow course units with applied aspects and the research project.
Postgraduate Diploma candidates are required to follow taught courses of 32 credits within the 1st year (two semesters) and M.Sc. candidates are required to follow taught courses worth 35 credits within the two year period (4 semesters).
 9.1 Core Course Unit descriptions
Each Course Unit is given a Unit Number and a Name. The Unit Number contains the name of the M.Sc. course, course unit number and the credit value for the particular course unit depending on the teaching hours (Generally, 1.0 credit for 15 hours of teaching and 2.0 credits for 30 hours of teaching).
Example 1; FEM 101 01: Earth science
FEM
1
01
01
Earth sciences
Course (Forestry and Environmental Management)

Semester 1
Serial number
Credit value
Subject  Name
Example 2; FEM 210 02: Management Plan Preparation
This is a Forestry and Environmental Management course unit offered in second semester with a credit value of 2.0
The details of each component are given in the Annexure.
9.2 Registration for Course Unit Examinations and Admission Card.
Candidate is registered for each course unit at the commencement of the course and an admission card is issued by the Faculty of Graduate Studies. Candidate should submit the admission card at all examinations to the supervisor, invigilator, or the examiner and obtain his/her signature to certify that the candidate sat for the examination. Admission card should be kept with the candidate until the end of all examinations.
9.3 Attendance
It is essential to maintain at least 80% of attendance for the lectures of each course unit to be eligible to sit for the examination.
9.4 Methods of Assessment
Candidate's performance at each course unit is assessed and graded by theory examinations, practical examinations, continuous assessments, assessment reports, oral examinations etc. When there are multiple examinations for a single course unit, marks obtained by the candidate is combined in a pre-determined manner to obtain the final grade.
9.5 Grades and Grade Points
Grades given at course unit examinations and Grade points attributed to each grade are given below.
Range of Marks
Grade
Grade Points (GP)
Implication
85 – 100
A+
4.00
Excellent
70 – 84
A
4.00
Very Good
65 – 69
A-
3.70
Good
60 – 64
B+
3.30
55 – 59
B
3.00
50 – 54
B-
2.70
45 – 49
C+
2.30
Satisfactory
40 – 44
C
2.00
35 – 39
C-
1.70
Weak
30 – 34
D+
1.30
25 – 29
D
1.00
00 – 24
F
0.00
Fail
Ab
Ab
0.0
Absent
9.6 Passing Course Unit Examinations
Candidate should obtain a grade C or above to obtain a pass for a course unit (Grade point 2.0 or higher) for a relevant course unit.
9.7 Grade Point Average
Grades obtained by each candidate at course unit examinations are evaluated according to the equation given below to calculate candidates Grade Point Average.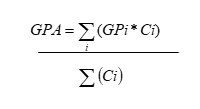 9.8 Assignments
Candidate should obtain at least a C grade (Grade Point 2.0 or higher) for the Compulsory Assignments in order to qualify for the M.Sc. Degree or Post Graduate Diploma.
9.9 Research Project
Candidate should obtain at least a C+ grade (Grade Point 2.3 or higher) for the research project in order to qualify for the M.Sc. Degree.
9.10 Qualifying for M.Sc. Degree
A candidate is awarded the degree if he/she obtained
an overall B grade (Grade Point Average 3.0 or higher)
Grade Point Average not less than a C+ grade (Grade Point 2.3 or higher) for the Research Project
at least a C Grade (Grade Point 2.0 or higher) for each Core Course Unit and Compulsory Assignments
If a candidate obtains at least a C+ Grade (Grade point 2.3 or higher) each for the Core Course and Compulsory Assignments but fails to satisfy conditions (a) and (b) of 9.10 he/ she can exit the program (if he/she wishes to do so) obtaining the Post Graduate Diploma in Forestry and Environmental Science.
Postgraduate Diploma
Candidates who are registered to a PGDip Course or who were demoted to the PGDip from the M.Sc. course will have to maintain a minimum GPA of 2.0 (C grade).
9.11 Final Results of the M.Sc. Degree
Final decision on the results of the examinations will be taken by the Examiners Board subject to the confirmation of the Senate of the University of Sri Jayewardenepura.
9.12 Postponement of Examination on Medical Reasons
If a candidate fails to sit for an examination due to medical reasons, and a medical certificate is produced which is approved by the Faculty of Graduate Studies, he/she can sit for the same examination with the next batch (or within a period of two years, when there is a delay to start the next batch) as a first timer.
9.13 Repeat Examinations
If a candidate fails any course unit of the Core Course, he/she can sit for the same course unit examination only with the next M.Sc./PGDip batch as a repeat candidate. In a case where the Department does not start a new M.Sc. batch within a period of one year from the date of issuing the results or the particular course units are not included in the curriculum of the next Batch, a separate repeat examination will be held within a 12 month period. An administration fee of Rs. 1,000.00 per course unit will be charged for repeat examinations.
If a candidate fails the Assignments, those can be re-submitted within a year of issuing the results for the Assignments.
If a candidate fails the Research Project he/she can re-submit the thesis within five years from the date of registration of the current M.Sc./PG Dip program.
9.14 Examination Offences and Penalties
All candidates should be abide by the regulations given in the Examination by Law No.02 of 1986. Candidates who violates those will be penalized as stated therein.
9.15 Degree Transcripts
In addition to the degree certificate, the Registrar of the Faculty of Graduate Studies will issue a transcript.
9.17 Change of Courses and Examination Regulations
The Faculty of Graduate Studies reserves the right to change any statement given above subject to approval of the Senate.
Details of the Course Units
M.Sc. in Forestry and Environmental Management
I.Core Courses
The core course consists of 38 course units (Units) in four modules: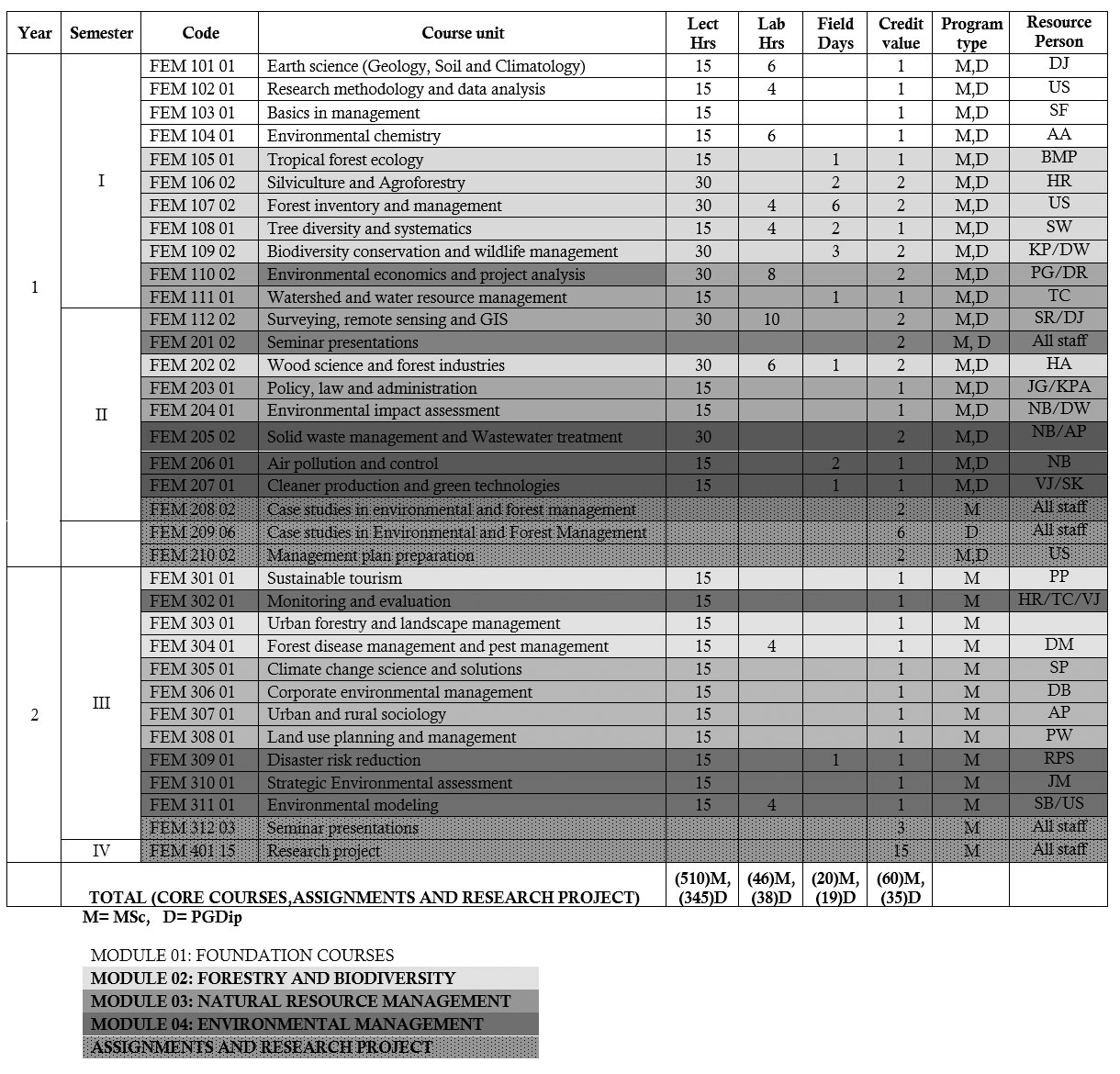 II. Assignments (7 Credits for MSc; 8 Credits for PGDip.)
Assignments consist of a case study, forest management plan and seminar presentations.
   a) Case studies in Environmental and Forest Management (2 Credits for MSc; 6 Credits for PGDip)
Based on the knowledge of course work, students will analyze selected environmental problems from ecological, economic, ethical, and socio-political perspectives in selected areas. In order for this, students require to (1), research and present the reviews of selected topics and (2) develop and analyze management alternatives for local environmental problems.
  b) Forest Management Plan Preparation
Based on the data and information gathered during a multi-day filed class excusion in a selected forest, students will prepare a detailed plan to manage the particular forest to achieve the objectives.
  c) Seminar Presentations (5 Credits for MSc; 2 Credits for PGDip)
Each student is expected to present 10 seminars for MSc and 4 seminars for PGDip during their course period. Students are evaluated on their communication skills and on seminar reports. Those seminars will be presented on following themes.
Environmental trends on forestry, wildlife, environmental pollution, biodiversity
Forestry/environment /wild life policies
Forest ecology and taxonomy
Social forestry and rural sociology
Environmental pollution
Silviculture
Forest management
Resource economics
Timber utilization and wood industries
Biodiversity conservation
Research project (15 Credits)
Those who follow the MSc program should start a research project under the guidance of a selected/assigned supervisor at the end of the first year. Students are encouraged to find their own topics preferably through their employer for this purpose. If the candidate's principal supervisor is not a permanent academic member of the University of Sri Jayewardenepura, it is imperative to have an internal supervisor from the Department of Forestry and Environmental Science
In order for the research project, each candidate must submit a research proposal within 12 months of the commencement of the Program. Each candidate must submit a well written dissertation for the evaluation within 12 months of the submission of proposal. If additional time is required, the candidate must submit a written request to the Program Coordinator with the recommendation of the Principal Supervisor at least two weeks prior to the deadline of the submission. The dissertation should be submitted in three copies to the Program Coordinator on or before the deadline for the evaluation. The final dissertation (after addressing the comments made by evaluators during the viva voce examination) should be submitted (in 3 hard bound copies) to the Program Coordinator within one month of the defense as per with the guidelines given in the Postgraduate Handbook.
If no corrections or only minor corrections are required, the date of submission for evaluation will be considered as the date of submission of the thesis. If major corrections are required, then the date of final submission after corrections will be considered as the date of submission. The date of submission of the thesis will be the effective date for the MSc Degree. Similarly, date of final submission of the case study will be the effective date for Postgraduate Diploma.
At the evaluation, if a thesis needs major revisions the candidate will be given an additional 3-6 months to complete the work and resubmit. If a thesis is considered not up to the standard of the Masters Degree, but fulfill the other requirements, then the candidate will be granted a Post Graduate Diploma in Forestry and Environmental Science.
Download this document in PDF format
For more information contact:
Dr. GGT Chandrathilake
M.Sc. / Post Graduate Diploma in Forestry and Environmental Management
Phone (office):(+94)112758406
Phone (mobile) :(+94)714463963
E-mail:thilakawansha(at)sjp.ac.lk
Web: https://science.sjp.ac.lk/fes/courses/