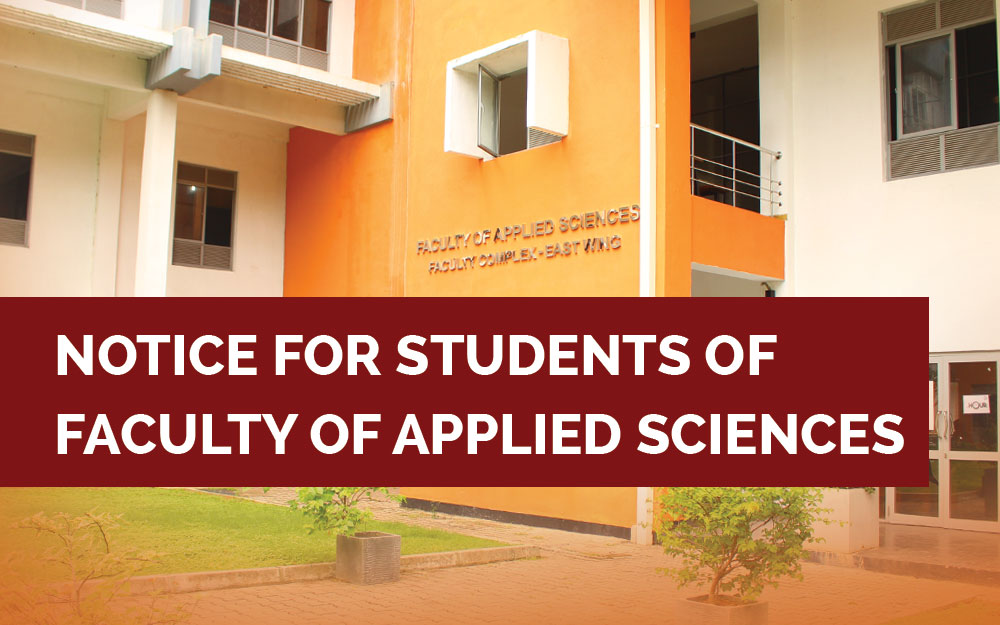 The second semester of the academic year 2019/2020 of the Faculty of Applied Sciences will be extended to 30/11/2020.
First semester examinations will be held one week after 30th November 2020 or one week after lockdown of the entire country is over depending on whichever comes later. Thereafter, the second semester examinations will be commenced after two weeks of study leave.
The remaining practical classes and practical examinations of the second semester will be scheduled after second semester examinations.
Senior Professor L.Karunanayake
Dean/FAS